Brilliant Benefits of Using The Oralucent Toothbrush
Reverse gingivitis, periodontitis, inflammation, bleeding, and recession, and brighten your smile along the way.
Improves Gum Health
Inhibits plaque formation
Targets harmful bacteria
Freshens breath
Whitens teeth
SHOP NOW
IF YOUR SMILE IS SUFFERING, YOU'RE NOT ALONE
Gum disease has become a universal problem among adults—an issue that risks or results in serious health consequences
(and far too many hidden smiles).
47% Suffer from gum disease
50% Struggle with bad breath
70% Feel insecure about their smile.
SHOP
THINK AGE IS THE CULPRIT? THINK AGAIN.
A decaying smile isn't simply an outcome of growing older. The real problem is harmful oral bacteria going unchecked in your mouth and throwing off the healthy balance. This is where you need to focus your efforts to shine like new again.
​
It's not your age . . . it's bad bacteria linked to 8 out of 10 leading causes of mortality, including heart disease, Alzheimers, diabetes, cancer, and COPD. You want to knock them out, stat.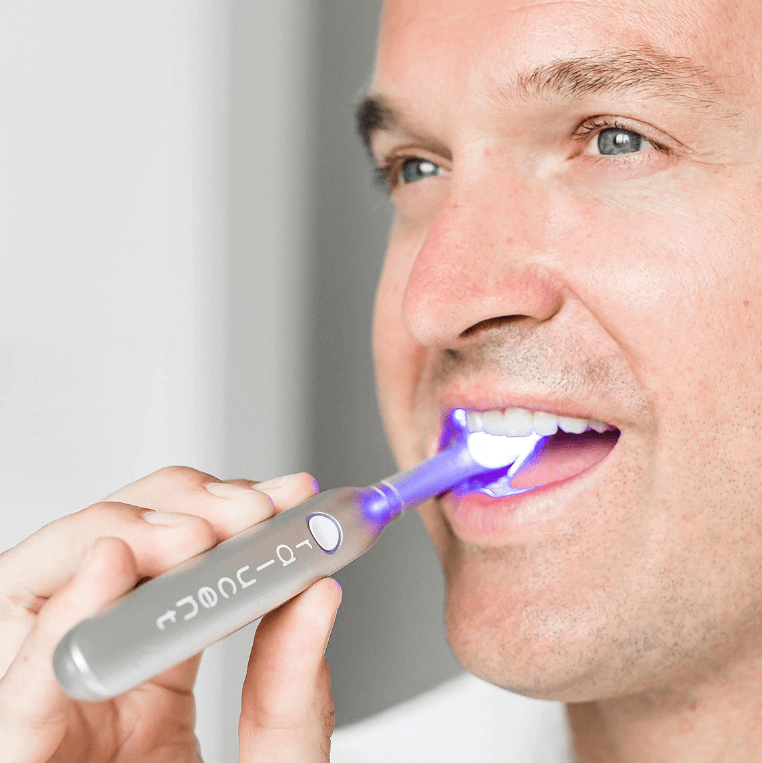 Restore your oral health
Today it's easy to turn around gingivitis, periodontitis, inflammation, bleeding, and receding gums. Oralucent makes it brilliantly simple to bring back your healthiest gums and teeth. For the cost of the average professional teeth cleaning, discover what a little light can do. Experience that fresh-from-the-dentist feeling every time you brush. You'll love the way you shine - guaranteed.
Shop Now
The brilliant breakthrough
Up until now, it's been nearly impossible to eradicate the real culprit behind failing gums, bad breath, and unsightly teeth: microscopic pathogenic bacteria.

Dentist-developed gentle red and blue LED light arms you with the germ-killing advantage—targeting and troubleshooting those harmful bacteria that lead to a deteriorating smile- soothing and strengthening gums along the way. The world's most advanced oral self-care is here - and the future is very bright.
BLUE LIGHT SUPPRESSES PATHOGENIC MICROBES
Blue light targets the light sensitive pathogenic germs associated with common dental problems such as gum disease,  bad breath, and tooth decay. These include:
Oralucent does it all
BLUE LIGHT TECHNOLOGY

RED LIGHT TECHNOLOGY

BALANCED ORAL BACTERIA

THOUGHTFULLY DESIGNED FOR YOU AND YOUR SMILE.

MULTIPLE BENEFITS
Blue light targets the strains of bacteria that can lead to harm—the very source of gum tissue deterioration, tooth decay and bad breath. It also has the unique ability to travel easily through enamel - gently breaking up stains even under the surface of your teeth. When combined with toothpaste and gel containing peroxides- such as Oralucent O2Gel - the whitening and germ-fighting effects are accelerated.
TRY NOW
LED red light therapy has been proven by NASA scientists to promote wound healing. Now, its cell-renewing powers are used in all kinds of advanced medical and cosmetic applications.
Dentists are using red light to reduce teeth sensitivity, heal inflammation, increase blood circulation, and stimulate the growth of gum tissue and bone.
TRY NOW
It took years of research and development to discover the ideal convergence of blue and red light wavelengths. Now it's possible to selectively target the bad bacteria, so beneficial bacteria survive and thrive. That crucial balance supports ongoing health and harmony in your mouth and the rest of your body.
TRY NOW
Inspired by Harvard-affliated dental research and numerous phototherapy studies over the past decades, our multi-patented technology is elevating oral self care through science. Our smile success stories feature real people, real experiences and real results.
GENTLE ON YOUR GUMS
USE DAILY WITH COMFORT
EASY ON THE EYES
5 SPEED SETTINGS
BUY NOW
Improves Gum Health
Inhibits plaque formation
Targets harmful bacteria
Freshens breath
Whitens teeth
BUY NOW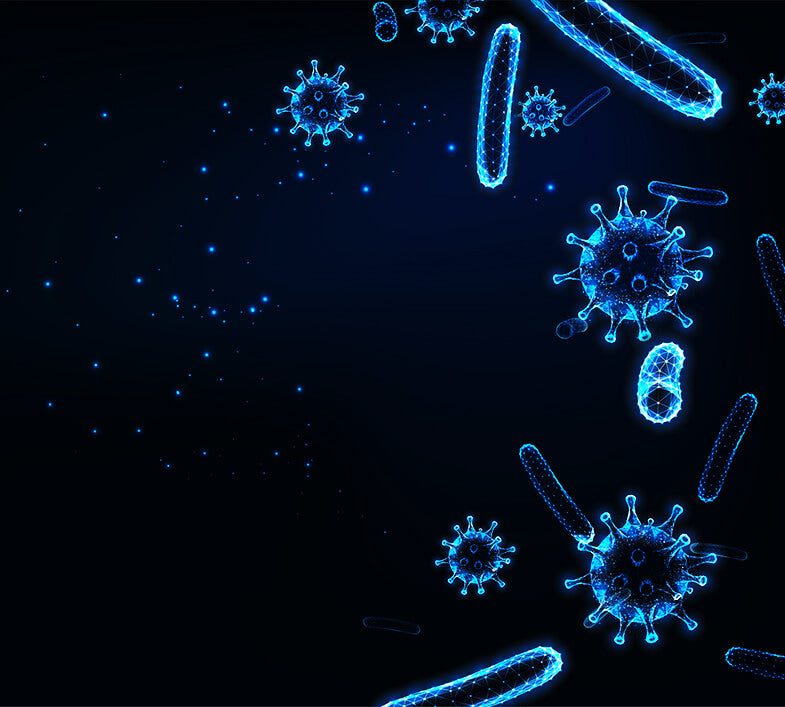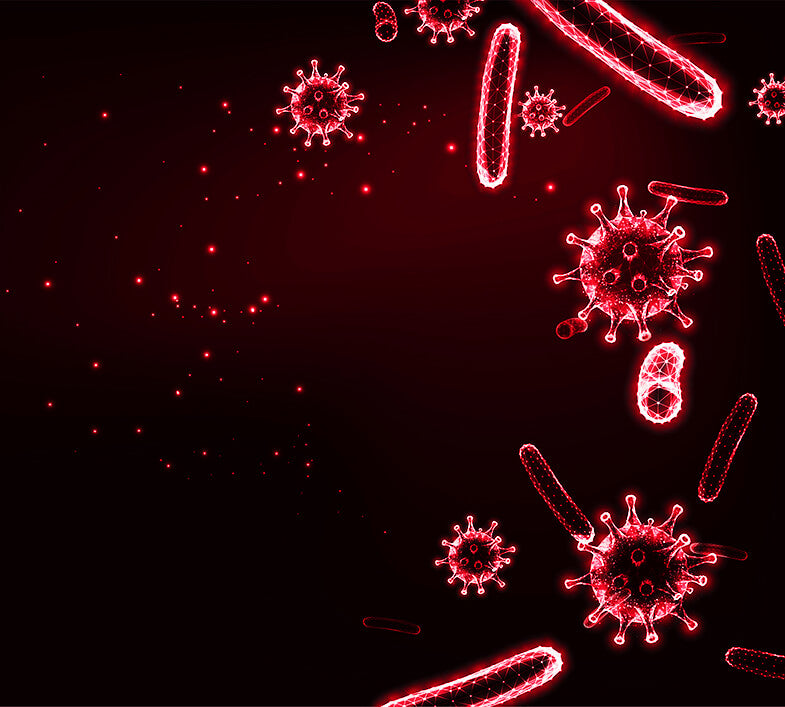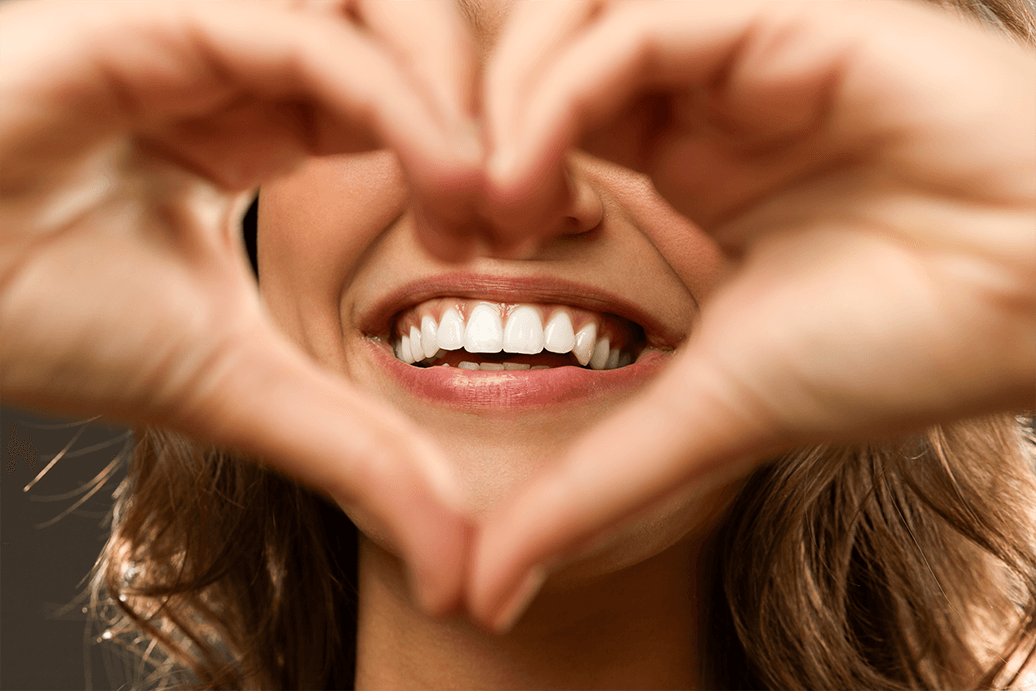 BACKED BY DECADES OF SCIENCE.
It's already changed the game in skin care. Now, it's oral care's turn. The light floods every corner of your mouth, even reaching between teeth and under the gumline—where no toothbrush has gone before.
TRY ORALUCENT FOR 60 DAYS, RISK FREE.
The Power Couple. When blue light meets peroxide, the oxygen released goes far beyond whitening - into deep cleaning and breath freshening. This dentist-developed synergistic formulation boosts whitening and germ-fighting power - at the microscopic level.  For optimal results, apply O2Gel to your Oralucent toothbrush alongside your favorite toothpaste. Each Starter Kit includes this $29 value.
BONUS GIFT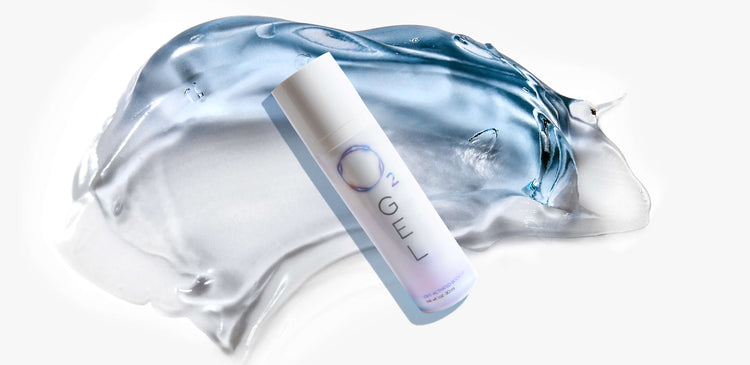 Quick view

Oralucent Starter Kit

Regular price

$228.00

Sale price

$179.00
Oralucent Starter Kit
Regular price

$228.00

Sale price

$179.00
ORALUCENT IS THE SOLUTION FOR YOU IF YOU'VE BEEN...
*Wishing for a better way to take back control of your oral health
*Worried about the pain and expense of declining dental health
*Frustrated by a lack of results with products on the market
*Hiding your smile due to discoloration or bad breath
SHOP NOW
THE SMILES—AND REVIEWS—ARE GLOWING.
FAQs
How many shades of whitening can I expect and how long will it take to see results?

The number of shades will vary depending on a variety of factors, including your starting point, how often and how you use. If you brush for 2 minutes 2 x per day, you can expect to see results within 10 days. Adding light-activated O2Gel accelerates. We encourage you to take your own pictures, so you can track your improving luminosity.
Is Oralucent safe?

Visible spectrum light technology is safe and natural - and has been used in dental offices for decades. Oralucent has built-in patented Eye Comfort technology. Light intensifies to therapeutic levels while you are brushing and
adjusts to low level once you stop - eliminating eye discomfort from bright light.
I've seen blue light toothbrushes. What makes yours so special?

It's true - ours outshines all others. Our dedicated team of engineers and dentists poured 8 years of research and development into discovering this perfect combination of blue and red light wavelengths and intensity.

We've also incorporated the finest features for complete comfort and control - like our patented Eye Comfort technology, the ability to select your ideal speed or use in manual mode, and option to boost results with our light-activated O2Gel.
Can I use the brush without the motor?

Comfort and control is yours - with 5 sonic speed levels and and an optional manual mode.  In manual mode, you still receive all the benefits of red and blue light technology. Sonic cleaning action can be added at any time.
Is Oralucent safe for Dental Work/Crowns/Braces?

Oralucent is ideal for braces and crowns and dental work. Light technology travels to places unreachable by traditional toothbrushes - targeting harmful bacteria while whitening teeth and freshening breath.
YOU'LL ADORE THE WAY YOU SHINE—GUARANTEED.
Every toothbrush purchase is backed by the Love Your Light Guarantee. If for some reason you aren't delighted with your results within 60 days, simply send it back for a full refund.
Quick view

Oralucent Starter Kit

Regular price

$228.00

Sale price

$179.00
tech specs
Let your brightest and healthiest smile shine with the power of blue & red light therapy and sonic cleaning action.
Included in the box

Oralucent toothbrush handle with built-in red and blue LED light
Replaceable brush head
USB charging cable
Wall charging plug with USB port
Charging base
User manual
1 oz • 30 ml Oralucent light-activated amplifying O2Gel
Design

Eye comfort technology

Manual or sonic mode option

Blue and red light technology

Customizable motor speed

Gentle bristles

Detachable charging cord
Battery

Long-lasting rechargeable battery. A full charge lasts at least one week- with 2 minutes of brushing 2 x per day.