Soothe & Strengthen swollen, bleeding and receding Gums
Therapeutic blue + red light streams through soft perio-friendly bristles, reaching all surfaces of the mouth and traveling into tight spaces, between teeth and even under the gum line - to places no toothbrush has gone before.
Whiten & Brighten - Gently & GRADUALLY
Blue light is absorbed by dark pigments/stains in the teeth - then breaks them up through the resonating wavelength of light. Without causing sensitivity. When combined with our O2Gel even stubborn stains can be lifted - including those below the enamel surface - giving your teeth a luminous boost every time you brush.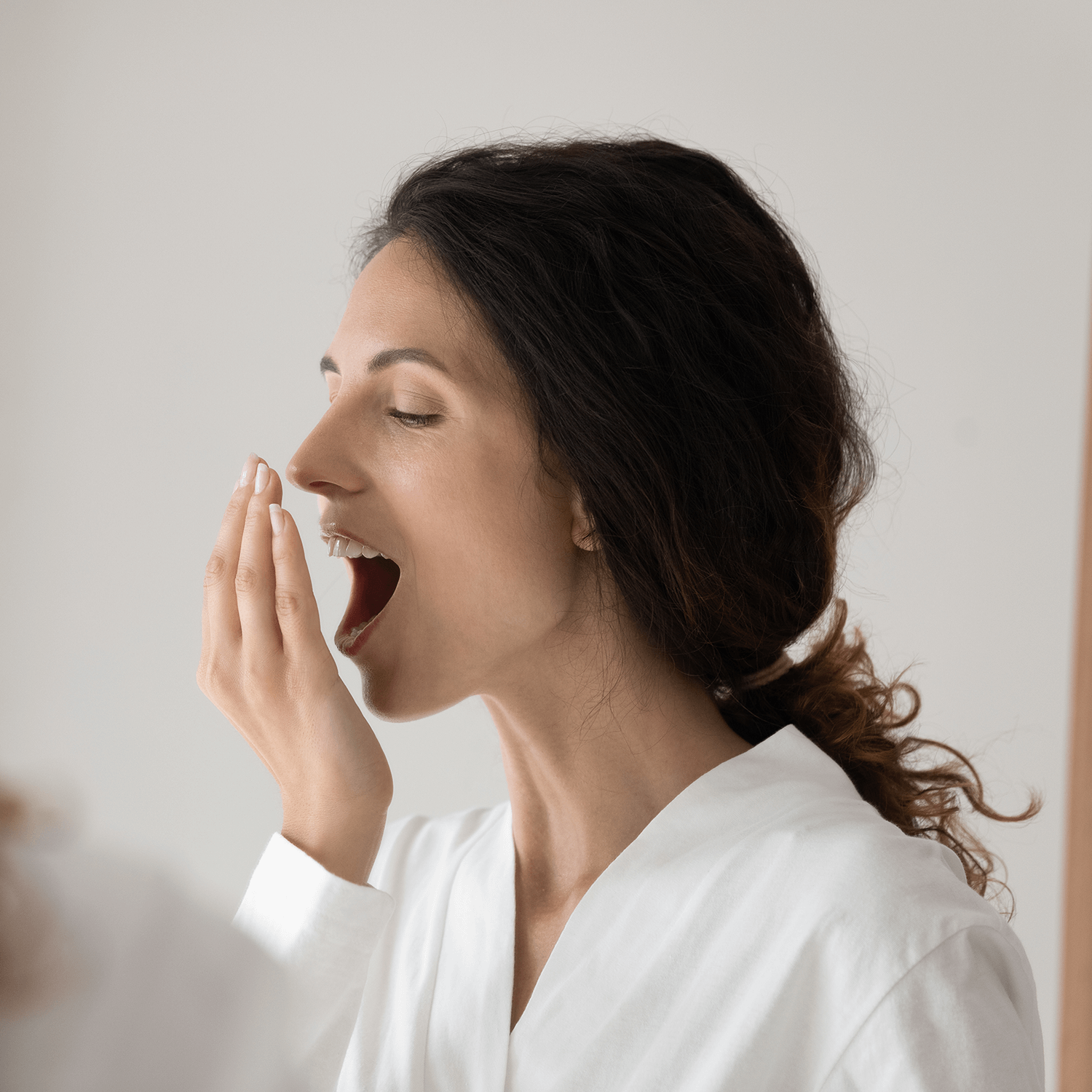 FRESHEN BREATH - at the source
Light technology gets straight to the source - neutralizing the actual odor-producing compounds. No temporary masking. No causing dry mouth. No set up for bacterial imbalance. Cumulative use of light technology - 2 x day for 2 minutes - helps inhibit plaque and bad breath build-up to boot.
RENEW ORAL Health - on a whole new level
Light therapy has the unique power to clean and soothe every surface in your mouth at a microscopic level, especially ideal for those with dental work, crowns, braces and even canker sores. Advances in light technology are helping to prevent periodontal disease and promoting optimal oral health (and much happier dental visits). So you shine brighter - for life.
Quick view

Oralucent O2Gel Light-activated Booster

Regular price

Sale price

$29.00
Quick view

Oralucent Starter Kit

Regular price

$228.00

Sale price

$179.00
Quick view

Oralucent Replacement Brush Heads

Regular price

Sale price

$24.00
Oralucent Starter Kit
SALE 20 % OFF
Regular price

$228.00

Sale price

$179.00
60-day money-back gaurentee
Free Shipping
1 year warranty
Tech Specs
Let your brightest and healthiest smile shine with the power of red + blue light therapy and sonic cleaning action.
Included in the box

Oralucent toothbrush handle with built-in red and blue LED light
Replaceable brush head
USB charging cable
Wall charging plug with USB port
Charging base
User manual
1 oz • 30 ml Oralucent light-activated amplifying O2Gel
Design

Eye comfort technology

Manual or sonic mode option

Blue and red light technology

Customizable motor speed

Gentle bristles

Detachable charging cord
Battery

Long-lasting rechargeable battery. A full charge lasts at least one week- with 2 minutes of brushing 2 x per day
FAQs
How many shades of whitening can I expect and how long will it take to see results?

The number of shades will vary depending on a variety of factors, including your starting point, how often and how you use. If you brush for 2 minutes 2 x per day, you can expect to see results within 10 days. Adding light-activated O2Gel accelerates. We encourage you to take your own pictures, so you can track your improving luminosity.
Is Oralucent safe?

Visible spectrum light technology is safe and natural.  Oralucent has built in our unique Eye Comfort patented technology – when you are brushing, the light in the brush head increases from low level to therapeutic levels of intensity.  Once the brush is removed from the mouth, lights will adjust to a low level eliminating eye discomfort from bright light.
I've seen blue light toothbrushes. What makes yours so special?

It's true - ours outshines all others. Our dedicated team of engineers and dentists poured 8 years of research and development into discovering this perfect combination of blue and red light wavelengths and intensity.

We've also incorporated the finest features for complete comfort and control - like our patented Eye Comfort technology, the ability to select your ideal speed or use in manual mode, and option to boost results with our light-activated O2Gel.
Can I use the brush without the motor?

You can choose from 6 motor speeds, including a manual mode.  With the manual mode, you can have all the benefits of the red and blue light technology without the sonic motor.
Is Oralucent safe for Crowns/Braces/Dental Work?

Oralucent is great for (crowns/braces/dental work!) The blue light is able to reach places that no traditional toothbrush can, targeting harmful bacteria while whitening teeth and freshening breath.